A rise in the number of tiny endangered plant species in the country of New South Wales is putting rare ecosystems at risk, scientists say.
Key points:
Scientists say a decline in microorganisms is putting rare ecosystems under increased pressure
Mount Canobolas is home to over 1,000 species, 18 of which are considered threatened
At least three new species were found on the mountain during a survey over the weekend
Mount Canobolas, near Orange in the state's west-central, is home to more than 1,000 species, making it one of the most densely populated habitats in the country.
But there have been 18 species deemed threatened and four endangered in the region over the past decade.
Many of them are tiny organisms that can only be seen under a microscope.
Alison Downing, Honorary Postdoctoral Fellow at Macquarie University, said microorganisms such as lichens and mosses play a vital role in the ecosystem.
"They work to trap moisture and soil, and in doing so, they actually stabilize the whole environment," she said.
Dr Downing said the microorganisms had previously been found across the state, but poor livestock management had left only small, isolated communities.
"One of the issues is with cattle in particular, they're really hard-hoofed animals, so as they go through they're effectively cutting through those crusts of soil and turning them into dust," said Dr. Downing.
Mount Canobolas is part of a 1,672 hectare national conservation area.
A volcanic eruption 11 million years ago gave the area its rich, fertile soil and altitude.
According to the NSW Farmers Association, this has made the area one of the state's leading agricultural regions, contributing nearly $2 billion to the economy each year.
Growing problem across the country
Richard Medd, a member of the Orange Field Naturalist Society, said the loss of microorganisms, such as mosses and lichens, creates a chain reaction.
"All of these species interact with each other," he said.
He said removing one or two would affect several others.
"They won't survive," he said.
"As soon as you separate them, it takes its toll."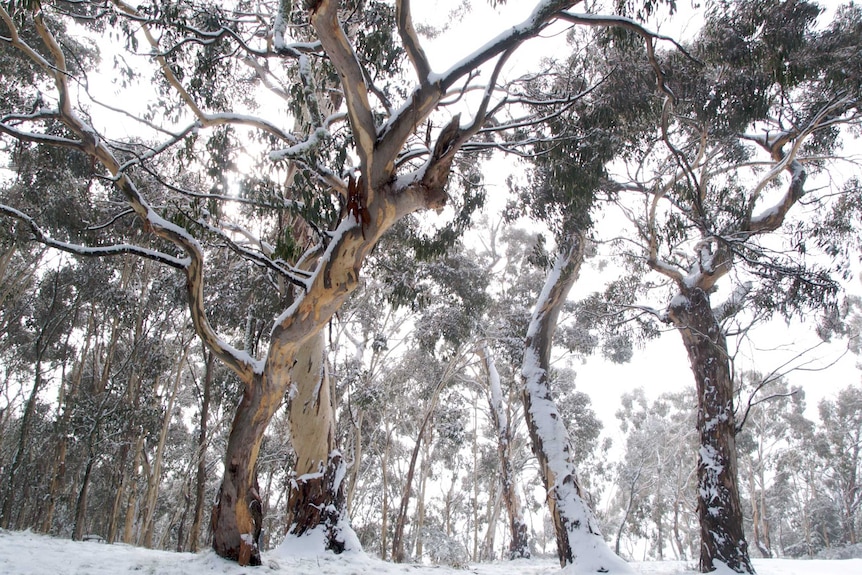 Dr Medd said Mount Canobolas was a rare oasis for tiny species.
"If communities are fragmented, they lose their integrity and these ecosystems start to break down," Dr Medd said.
New species discovered
He said if all was not bleak for the Mount Canobolas ecosystem, after researchers found at least 15 new species for the area.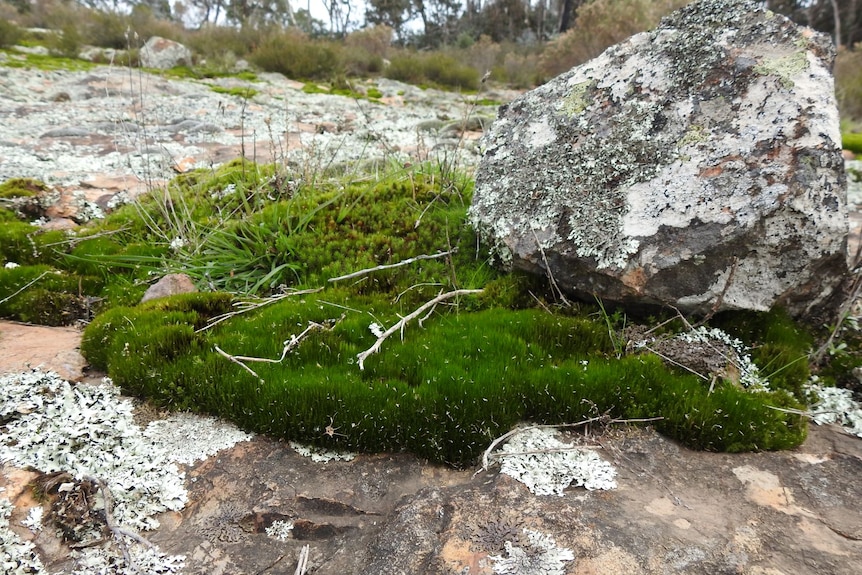 Polyrichum commune is a species of moss typically found in the alpine regions of Tasmania and the Snowy Mountains.
Dr. Downing and Dr. Medd came across the bryophyte organism while investigating Mount Canobolas.
About 70% of Mount Canobolas was destroyed by a bushfire that required the intervention of more than 100 firefighters in 2018.
Dr Medd said the fire most likely allowed microorganisms that previously lay dormant in the soil, such as polyrichum commune, to germinate.